HISTORICAL WORK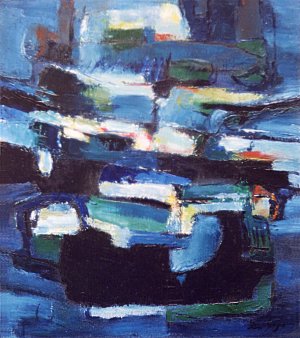 In my painting I relate to different things, such as: my own history (I think you cannot describe the world unless you start from your own roots), the art history. Space and time composing reality and forming the painting in the memory.
I think about the artwork before I paint it. However, if an idea has already formed in my mind, while I paint I follow my thoughts, that can suddenly change.
The painting is the tangible object, the measurement of my knowledge of the above mentioned factors, the goal of my action. In the end, it will come alive on its own, changing as the people looking at it change (1964).
Sergio Zen. Nessun giorno e' senza colori (No day is without colors). Taccuini 1957-1997. Campanotto Editore Pasian di Prato, 1998, Udine.
SOME AVAILABLE WORK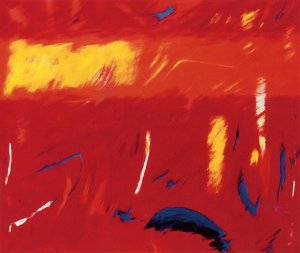 The linguistic constant that is present in all of Zen's artwork of the last ten years, and even more so in the latest years, is the restlessness of the trace. That motion and commotion, in the layers that are superimposed and can be perceived, confirm what has been said about this restlessness, that it is never dramatic, but it's driven by the tensions towards new challenges, in a continous questioning of painting, that knows no bounds.
Giovanni M. Accame. Sergio Zen. Il colore come emozione e riflessione (Color as emotion and reflection). Catalogo Galleria Artistudio, 2002, Milano.
NO DAY IS WITHOUT COLORS
The book was released in 1998 for the publishing company edizioni Campanotto, Pasian di Prato, Udine – Sergio Zen – Nessun giorno è senza colori (No day is without colors) – Taccuini 1957-1997
You can find it on line on Internet Bookshop Italia (www.iBS.it)
Click here to be redirected to the book's details
LIFE IN COLORS
It is now available Sergio Zen, Vita a colori. Works of 1960 – 1995. Text by Luigi Lambertini, Edizioni Studio Marco Zen, Valdagno.

HAVE WRITTEN ABOUT HIM
Giovanni M. Accame, Luca Baldin, Flavio Caroli, Giorgio Di Genova, Floriana Donati, Salvatore Fazia, Carla C. Frigo, Luigi Lambertini, Salvatore Maugeri, Giuliano Menato, Angelo Mistrangelo, Guido Perocco, Giorgio Segato.